Thursday Oct 31st IGNITE - 10-17.00
​Combining Yoga, Qigong & powerful releasing techniques we will spend the day igniting our inner passion and raising our vibration
With Lilia Letigo Sinclair and team

Weekend speakers
​
Using Ayurveda to Live Happier and Healthier - Jen from the Warrior Woman project
After being diagnosed with Crohn's disease in March 2017 Jen started to learn about Ayurveda the sister science of Yoga and found the benefits not just to be healing but also created a vibrancy beyond the expectations of what the hospital lead her to believe (she had been told to lower her expectations of her health). Learning about Ayurveda, working with the different doshas (archetypes) that are not only body types but also different times of the day, and change seasonally has helped her not only regain a healthy body but feel better than she ever has.
In this workshop Jen will teach you the basics of the Ayurvedic doshas, the different body types, how they fit with different times of the day and seasons of the year, how different foods affect different people depending on their dosha, how lifestyle practices impact you and how to create a daily routine that will set you up to be healthier and happier.

Jen Wilson. Author, Bodyworker, Urban Hippy; has worked in the health, fitness and wellness industry since 2009, with a BSc Sport & Exercise science, an NLP Master Practitioner, Personal Trainer, Pilates, Yoga, Meditation teacher, nutrition coach and massage therapist she has worked with hundreds of people over the years helping them get to know and listen to their body. Author or Become a Warrior Woman, 9 Rules to Sort Your Shit and creator of Warrior Woman Project® Jen helps her clients work out what it is they want in life, who they truly are and what they are truly capable of, and work from a place of self-love.


---
Yoga, connecting body, mind and breath
Having dabbled in Yoga for years always looking for that 'special' class that wasn't just an exercise class Jen found a teacher that lead her to other teachers that opened her experience that Yoga was indeed more than just an exercise class. It ran much deeper, it was a connection on another level that she had been searching for.
In this workshop Jen will take you through a mantra based Yoga practice allowing you to connect with your body, mind and breath. The class is suitable for all bodies and can be done from a chair if for any reason you are unable to move on to the floor.
​
Annie Hughes - Ignite
Hayley McGhie - Awakening journey
Jennifer Wilson - Warrior Woman project - Ayurveda for healing
Avril Raine - Staying on top

​
Yoga
Meditation
Dance
Sound Healing
Shamanism
​Hula hooping

Powered by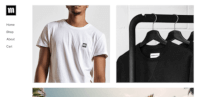 Create your own unique website with customizable templates.